BEHATI BLOOM
Body Scrub
Regular price
Sale price
$10.00 USD
Unit price
per
Sale
Sold out
Soft as Silk is our Himalayan Body Scrub that will leave your body feeling brand new. Use a spoonful on your arms, legs, hands and feet. Gently rub in. Wash off with warm water and dry completely with a towel. Our salt scrub is free of parabens, toxin free, gluten free. All products are natural and clean. Made from all natural ingredients. Will help leave your skin baby soft. Always test a small area prior to using Disclaimer The above statements have not been evaluated by the FDA This information is for educational purposes only, it is not intended to treat, cure, prevent or, diagnose any disease or condition. Nor is it intended to prescribe in any way. This information is for educational purposes only and may not be complete, nor may its data be accurate. Safety precautions : All products are for external use only. Consult a professional reference for correct dilution ratios prior to application. Avoid in pregnancy and lactation. Keep away from eye area. Keep out of reach of children.
Share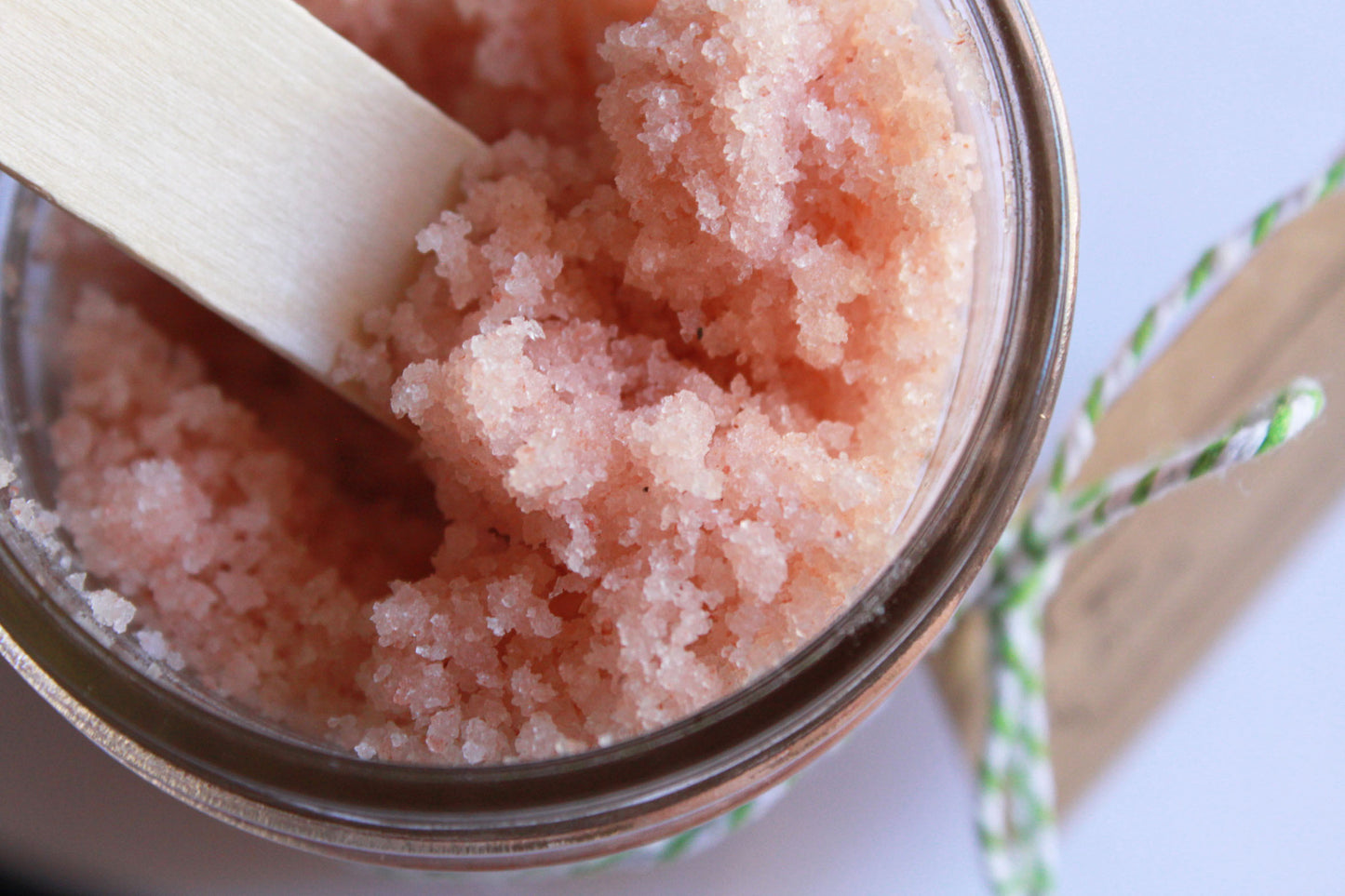 customers' common questions
frequently asked question

How long does it take Sea Moss to work? Most people are so iodine deficient that when they start consuming Sea Moss they notice a difference in energy, physical, and mental health within a few days. On average, it takesaround three to six weeksfor noticeable changes.
another frequently asked question

How much Sea moss should I take daily? The recommended quantity and dosage of sea moss is about 1 to 2 tablespoons. That translates to about 4 to 8 grams of sea moss per day. 
another frequently asked question

BENEFITS OF IRISH SEA MOSS

Irish Sea Moss is popular for its many health benefits, which include:

  Thyroid support in cases of low iodine levels  Improvement of mental function   Better emotional health  Prevention of nasal congestion  Treatment of chronic obstructive pulmonary diseases such as bronchitis

Sea moss also possesses antiviral properties that aid in fighting respiratory infections such as sore throats and even the flu.

As for its nutrient profile, out of the 102 minerals that make up the human body, Irish sea moss contains a whopping 92 of them.

On top of that, it contains protein, vitamin B, beta carotene, sulfur, pectin, and vitamin C. Sea moss can also work as a mild laxative, making it effective in soothing gut inflammation and promoting the elimination of waste.