BEHATI BLOOM
Sea Moss Gummies
Regular price
Sale price
$19.99 USD
Unit price
per
Sale
Sold out
Introducing our Sea Moss Gummy Bears. Gummies are a great way to get in your nutrients without compromising taste.
PACKED WITH EVERYTHING THE HUMAN BODY NEEDS Our Sea Moss Gummies contains minerals and vitamins that the human body consist of? These minerals include zinc, iodine, iron, calcium, potassium, B-complex vitamins, sodium, sulfur, silicon, and iron.
SIZE
4 oz/ 45 gummies 
INGREDIENTS 
Sea Moss Gel, Pineapple Fruit Juice, Agar Agar vegan gelatin & Citric Acid
DIRECTIONS
For children 3 yrs & older take 1 gummy daily for the  first week and 2 gummies daily thereafter.  For Adults 2-4 gummies daily.  Keep in the refrigerator or freezer. Either way you will love the taste while keeping your gummies fresh.
Individual results from taking supplements and/or other products mentioned on this site may vary. Before starting a diet, a dietary supplement routine or an exercise regimen, be sure to consult a qualified healthcare professional. The content on this site does not supplant medical advice and is meant for informational purposes only
All of our Sea Moss Gummies are made fresh when ordered & shipped out frozen. Once order please allow time for shipping & freshly made products.  
CAUTION: Do not consume if you are allergic to seaweed  or sea food
Spoilage indicators would be green or mold with a very foul odor. Please check emails for tracking numbers. Please don't order with a PO BOX OR let your Sea Moss sit on the porch or in the mailbox etc.  Especially customers ordering from different states as we are shipping from California. Refrigerate immediately.
PLEASE NOTE NONE OF MY PRODUCTS ARE FDA APPROVED, THESE PRODUCTS ARE A HELP AID, BUT HAVE NOT BEEN CLASSIFIED AS A "CURE AID" BY THE  U.S GOVERNMENT.

Also consult with your doctor before removing yourself off your prescribed medication.
Share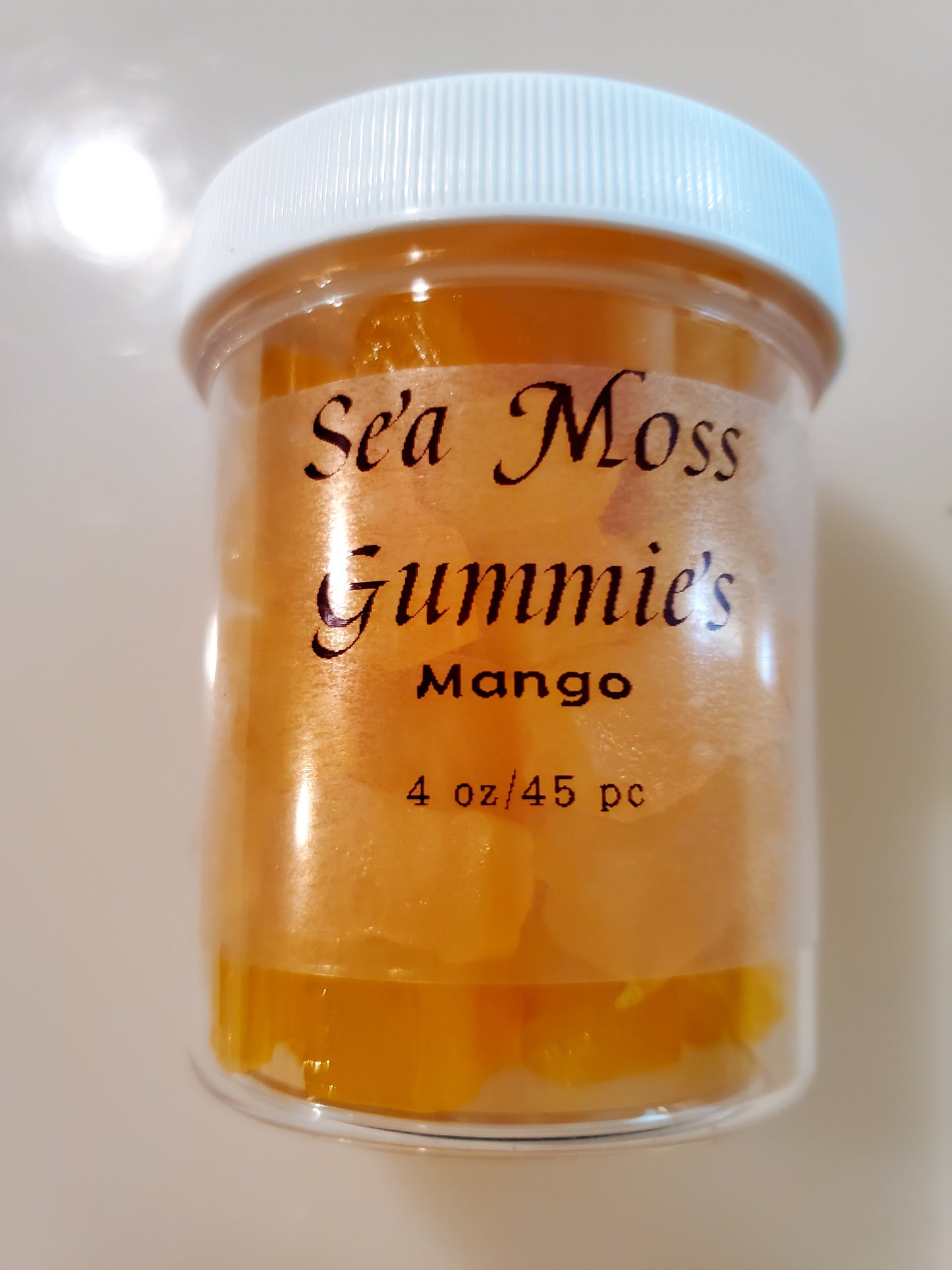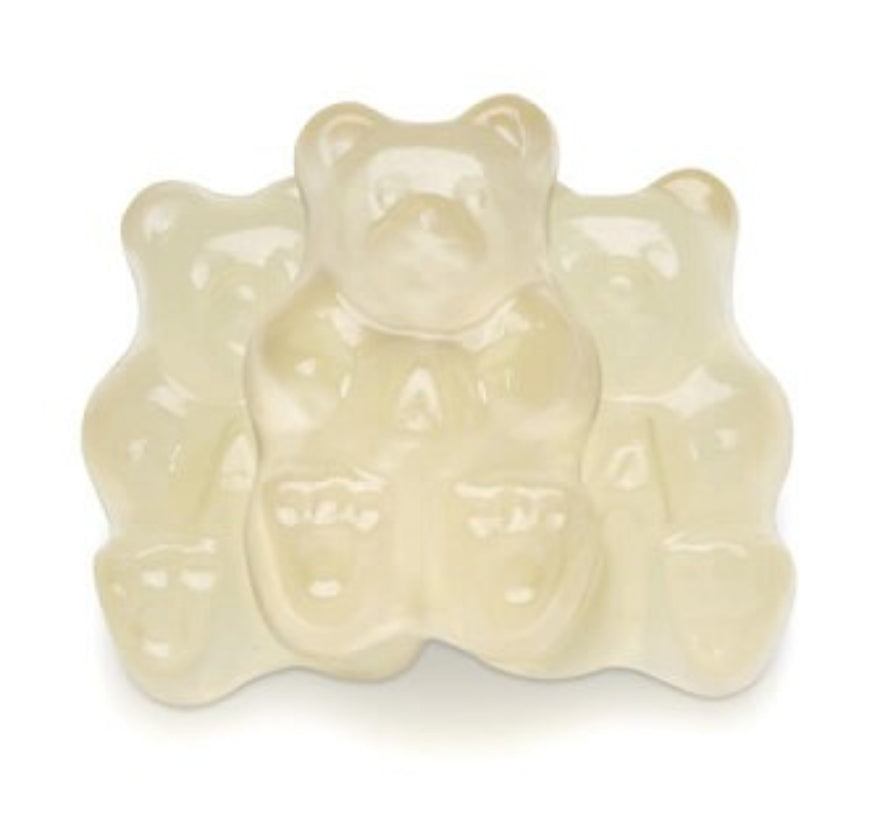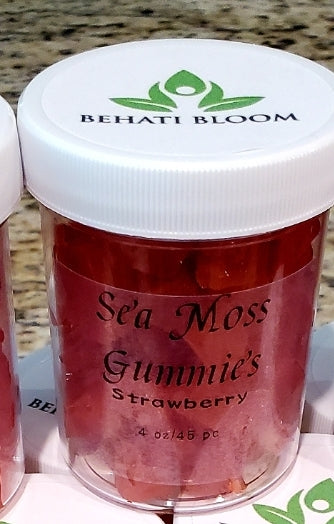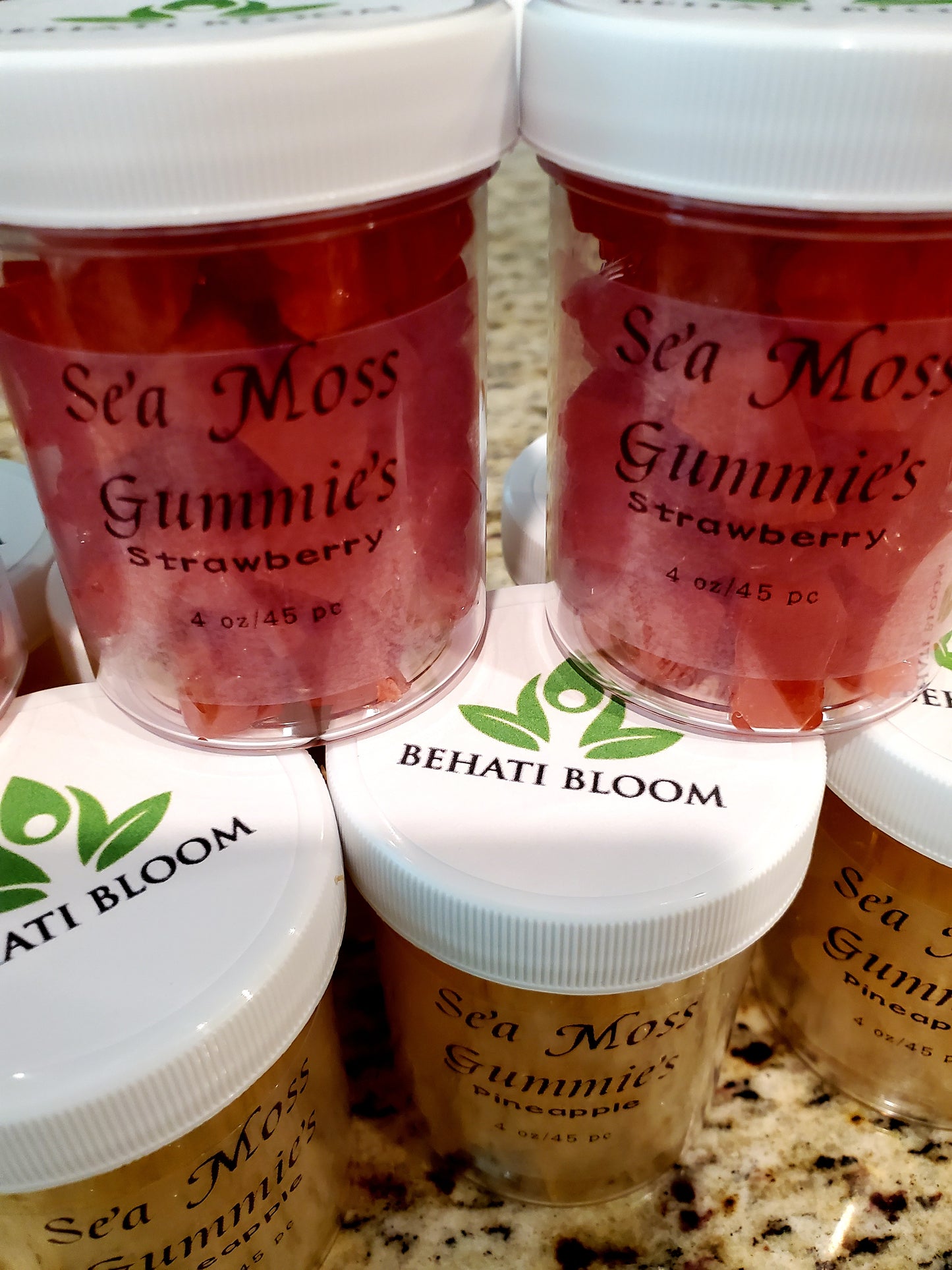 customers' common questions
frequently asked question

How long does it take Sea Moss to work? Most people are so iodine deficient that when they start consuming Sea Moss they notice a difference in energy, physical, and mental health within a few days. On average, it takesaround three to six weeksfor noticeable changes.
another frequently asked question

How much Sea moss should I take daily? The recommended quantity and dosage of sea moss is about 1 to 2 tablespoons. That translates to about 4 to 8 grams of sea moss per day. 
another frequently asked question

BENEFITS OF IRISH SEA MOSS

Irish Sea Moss is popular for its many health benefits, which include:

  Thyroid support in cases of low iodine levels  Improvement of mental function   Better emotional health  Prevention of nasal congestion  Treatment of chronic obstructive pulmonary diseases such as bronchitis

Sea moss also possesses antiviral properties that aid in fighting respiratory infections such as sore throats and even the flu.

As for its nutrient profile, out of the 102 minerals that make up the human body, Irish sea moss contains a whopping 92 of them.

On top of that, it contains protein, vitamin B, beta carotene, sulfur, pectin, and vitamin C. Sea moss can also work as a mild laxative, making it effective in soothing gut inflammation and promoting the elimination of waste.