BEHATI BLOOM
Restore Face Oil
Regular price
Sale price
$22.50 USD
Unit price
per
Sale
Sold out
This lightweight blend with skin balancing and rejuvenating properties harnesses the power of nature to bring restoration and health to your skin. To help skin achieve its optimal state, Behati Bloom hand selected four key ingredients (Organic Argan Oil, Organic Jojoba Oil, Tea Tree & Eucalyptus Essential Oils) that are incorporated in our Restore Face Oil & is suitable for all skin types. Our face oil does not leave your face looking greasy.
BENEFITS:
Organic Argan Oil – Providing instant, non-comedogenic hydration to the skin while naturally occurring triterpenoids work to reduce the appearance of scars. Containing over 80% essential fatty acids, as well as naturally occurring vitamin E, this exotic oil works to moisturize & revitalize the skin.

Organic Jojoba Oil contains antimicrobial and antifungal properties. It prevents bacterial infections and acne. Contains vitamin E and B-complex which help in skin repair and damage control. Has anti-aging components and speeds up healing process
Tea Tree Essential Oil is best known for its antimicrobial activities. It contains the compound Terpinen-4-ol which is thought to be the responsible for fighting all three categories of infectious organisms (bacteria, fungi, and viruses). Tea Tree Essential Oil can be used to combat a variety of ailments including acne, dandruff, athlete's foot, lice, eczema and psoriasis. It is also an ingredient in creams, ointments, lotions, soaps, and shampoos.
Eucalyptus Essential Oil, When it comes to cleansing the face, eucalyptus oil is one of the best! It has antiseptic and antibacterial properties that clarify the skin and deep-clean the pores. If you are prone to redness as a result of a chronic condition such as eczema or rosacea, eucalyptus oil contains natural anti-inflammatory agents that help cool and soothe irritated skin.
SO WHY USE OIL???

Many are apprehensive about slathering on an oil. Especially when it comes to our face. So, here is how it works and why you should trade in your daily moisturizer for an oil treatment.

If you have oily skin the oil mimics the skins natural sebum (or oil secretion) and alerts your body to stop producing. In dry skin the oil creates a protective but breathable barrier from free radicals causing dryness and helping to lock in moisture. If you have redness the oil helps with inflammation and soothes red irritated skin. In blemished areas its helps to clean out and refresh pores..Using a small amount of this oil daily can work miracles for your face. I use it day and night and I am very happy with my complexion. Keeping your face moisturized will help with fine lines and wrinkles.

Share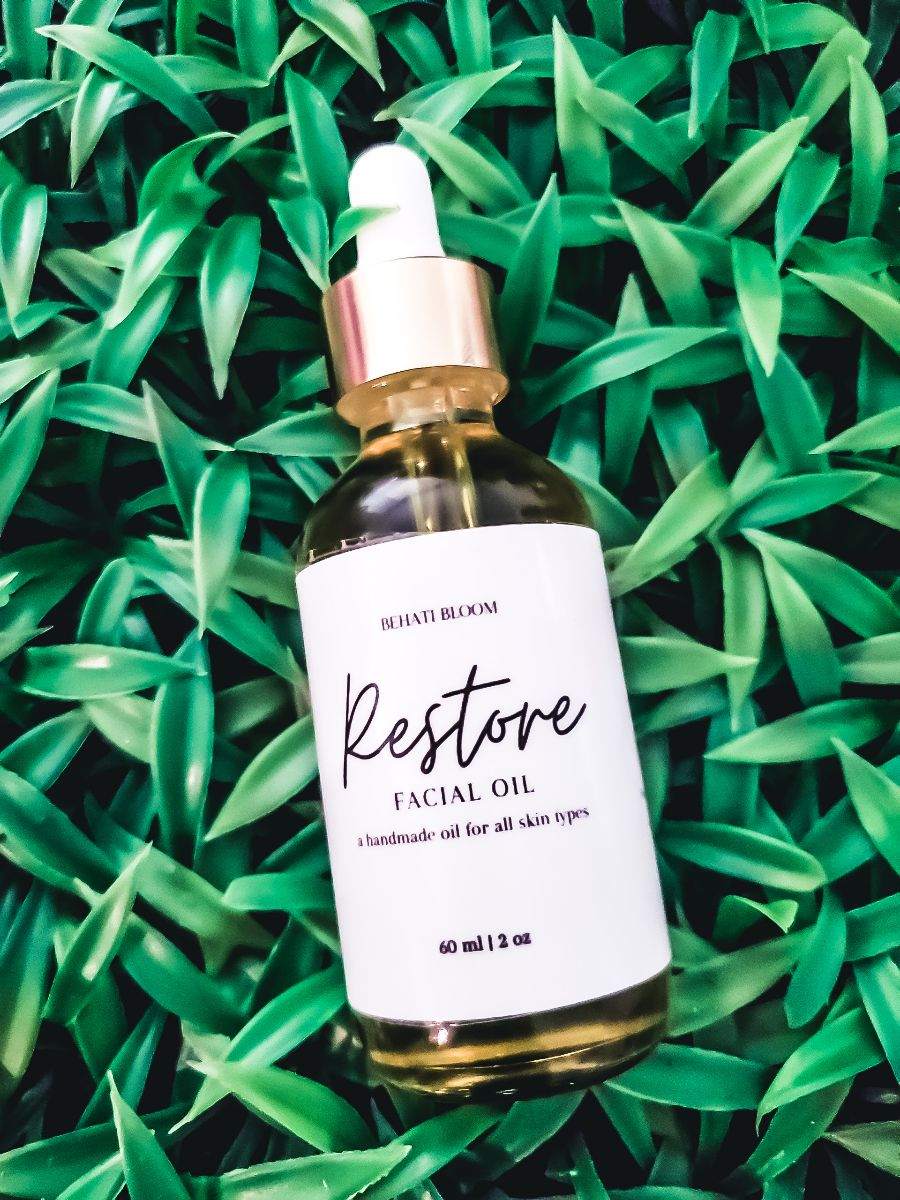 customers' common questions
frequently asked question

How long does it take Sea Moss to work? Most people are so iodine deficient that when they start consuming Sea Moss they notice a difference in energy, physical, and mental health within a few days. On average, it takesaround three to six weeksfor noticeable changes.
another frequently asked question

How much Sea moss should I take daily? The recommended quantity and dosage of sea moss is about 1 to 2 tablespoons. That translates to about 4 to 8 grams of sea moss per day. 
another frequently asked question

BENEFITS OF IRISH SEA MOSS

Irish Sea Moss is popular for its many health benefits, which include:

  Thyroid support in cases of low iodine levels  Improvement of mental function   Better emotional health  Prevention of nasal congestion  Treatment of chronic obstructive pulmonary diseases such as bronchitis

Sea moss also possesses antiviral properties that aid in fighting respiratory infections such as sore throats and even the flu.

As for its nutrient profile, out of the 102 minerals that make up the human body, Irish sea moss contains a whopping 92 of them.

On top of that, it contains protein, vitamin B, beta carotene, sulfur, pectin, and vitamin C. Sea moss can also work as a mild laxative, making it effective in soothing gut inflammation and promoting the elimination of waste.